Latest News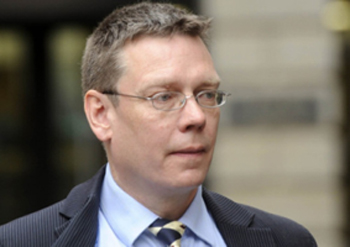 Latest News
STATEMENT ON BEHALF OF THE GILROY FAMILY

In response to the tenth anniversary of the disappearance of Suzanne Pilley.

Suzanne Pilley - Police Scotland appeal: Statement by Benny and Linda Gilroy

Release date: 09.00 hours 5th May 2020
Speaking on the tenth anniversary of the disappearance of Suzanne Pilley, Police Scotland say they remain committed to finding answers for Suzanne's mother, Sylvia and sister, Gail and that they "will continue to revisit this investigation and conduct fresh search activity in the Argyll Forest area, whenever we receive new information from the public."

Please visit this Police Scotland website link below for further information.
David Gilroy's father, Benny, and his stepmother Linda, say that there will never be closure for the Pilleys or the Gilroys based on such a narrow approach to the events of 4th/5th May ten years ago.

They are writing to the Chief Constable of Police Scotland saying that at this stage only fresh eyes on the case can help - and are calling on him to

1. Explain why Police Scotland are not willingly to allow their expert reasonable access to the CCTV evidence used in the case.

2. Appoint a new officer to lead their ongoing review - someone other than the police officer who, as a detective sergeant in 2010, led the collecting and analysis of the CCTV evidence during the original enquiry.

The Gilroys add "We would also like to say that if we thought for one minute that David committed such a heinous crime, we would certainly be asking him to put the Pilleys minds at rest. Since the 2012 trial, as every year has gone by, it has become clearer and clearer to us that the evidence given at the trial shows that the Crown theory was well-nigh impossible. For over two years now we have been trying to establish reasonable access to the original CCTV footage for our expert who has been considering the detail that others have not taken the time to look at properly.
If there was no such crime it follows that there was no cover-up and it will never be possible for a body to be found in Argyll. At this stage, ten years on from the events, we call on the Chief Constable to ensure that fresh eyes, from our expert and a new lead on Police Scotland's ongoing review team, give everyone a chance to bring this sad story to a close."
Please click on this link below to download letter to Chief Constable of Police Scotland - 4th May 2010.

STATEMENT ON BEHALF OF THE GILROY FAMILY

In response to The Scottish Criminal Cases Review Commission decision to close the case against David Gilroy's claim he had suffered a miscarriage of justice.

Release date: 10.00 hours 3rd June 2017

We are shocked not just at the decision but also at what seems to us to be many instances where the Commission's analysis has fallen far short of a full and fair investigation into the detail of the application which David, supported by us, made to them in November 2014.

One strand was fully and professionally examined by the SCCRC.They concluded that the evidence given by the dog handler was unreliable. They say that evidence should not have been before the trial court. However, they also say that the absence of the dog evidence would not have changed the guilty verdict. That verdict was by a majority so some jurors did not agree that the case against him had been proved.

Without the dog evidence more jurors might have decided the case 'not proven' or that David was 'not guilty' - sufficient to form a majority for one of those verdicts? It is far from clear why the Commission conclude that there was no real possibility of this. For the time being David will not now have the chance to have this properly re-examined in a court.

David took his lawyers' advice not to take the stand. He was unaware that the defence case would then only consist of 6 witnesses. Many people on the defence list of witnesses were released from being called to give evidence at this point. He estimates that well over 50% of what could have been put to the court in his defence did not come before it. He attempted to show this in his application and many of the questions raised have had no real answers from the Commission. His trial lawyer frequently said "Win, lose or draw it's got to come out.". Someday it will.

In the 200 pages of reasoning which the Commission have issued there are errors, misunderstandings as to what the evidence entailed but also point-blank failure to engage with some flaws in the evidence. This is especially true of the CCTV which was said to place Suzanne Pilley in Thistle Street as well as to hold the police to account for failing to gather CCTV of obvious relevance or even to account for why this was not done.

The thing is there will be no closure on this case until the police are faced up with looking in a different direction for the answer as to what happened to Suzanne Pilley on 4th May 2010. We will now consider what else we can do to support David in his quest to clear his name in the hope that a fresh enquiry will take place which may stand some chance of uncovering the truth.
---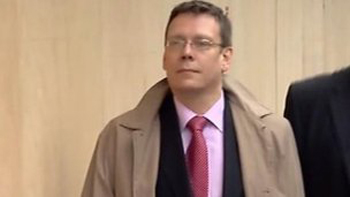 Latest News
Gilroy Family Statement 21st February 2016 re David's Scottish Criminal Case Review Commission application

"The Scottish Criminal Case Review Commission continues to review his case. We do not really feel confident that they are giving David's case the attention it deserves. We had expected them to make a decision in 2015. We hope they will make a decision sometime in 2016. But we worry about this, how they are going about the investigation and whether they are fully using the powers they have to look into things."

"We know that David provided them with a very detailed roadmap and evidence as to what was wrong with the case against him. We think this merits them deploying the full range of powers they have to investigate. If they take two years - or more - to review the case and do not use their powers to the full extent then David will have spent approaching five years in prison for a crime he did not commit – and we may not be as far forward as we could and should be in showing this. "

"We just hope that our lack of confidence is misplaced and that the wait is because the Commission really are trying to provide a comprehensively fair appraisal as a basis of the grounds for their decision."

Gilroy family comment after 17th February 2016 appeal re Freedom of Information request for lists of CCTV

"It should take barely half a brain cell to realise that if David were guilty of the crime of which he has been convicted he would not go to the strenuous lengths he has pursued since 2010 to obtain and review the CCTV and other evidence in his case. Were he guilty (which he is not) much of what he seeks would be more likely to confirm his guilt, and draw attention to it, rather than prove his innocence. That would be a pretty ridiculous thing for him to do given that he is trying to get out of prison rather than stay there any longer than necessary."

"The CCTV evidence used to convict him is a shambles. The other circumstantial strands of evidence used at his trial have huge question marks over them including a lot of relevant evidence which was not put before the court."
Inner House of Court of Session – 17 February 2016 Appeal: Gilroy v Scottish Information Commissioner

CCTV in Gilroy v HMA – the context – what was it all about?

An important strand of evidence for the Crown in HMA v Gilroy was the CCTV footage from six locations between Princes Street and Thistle Street. Taken together these were said to show Suzanne Pilley at 08.54 hours on Tuesday 4 May 2010 within 30 feet of the entrance to the office, in the basement of which she was alleged to have been murdered. The Thistle Street images were of such poor quality that on their own it was not possible to tell if they were male or female let alone a specific, identifiable person.

Since he had not met up with her (or murdered her) David knew that the grainy images were highly unlikely to be Suzanne. The years 2012 and 2013 were mostly taken up by appeals. Nothing was known at that time about the potential flaws in the CCTV evidence. These began to emerge in late 2013 early 2014 when documents became available that enabled him to review the evidence. That meant the CCTV evidence flaws were not considered along with the other grounds being explored in 2012 appeal.

Painstaking work in 2013/14 revealed something quite significant. He noticed in the police CCTV 2011 report used at the trial some peculiar things. Not all of the times on the CCTV footage had been accurately benchmarked against the speaking clock. This should happen when officers make out the certificates attached to the seized footage. Lack of such benchmarking meant it was not a straightforward job to verify the continuity of the images. But it is possible. The footage which was properly benchmarked and the well-known and established scientific formula that Speed = Distance travelled divided by Time (S=D/T) can cast light on this.

The data that emerged from this exercise added to the question marks already established. He produced diagrams showing apparent discrepancies in the continuity of some of the times on the frames from the six locations. He also triangulated the unbenchmarked grainy images with other fully benchmarked timings from images which were used in evidence alleged to show that the person in the grainy images, said to be Suzanne, did not leave Thistle Street. This entailed over a hundred hours analysis and included comparing evidence from the CCTV report put to the trial and transcripts of witness evidence at the trial. Altogether this work strongly suggests that the images from the six locations do not form a continuous series and casts significant doubt on the prosecution case that the grainy images are Suzanne Pilley.

Following this discovery the next logical step was to see what evidence was available to show where else Suzanne Pilley could have gone. Suzanne had clearly arrived in Princes Street and made her way to the Rose Street Sainsbury's. An Edinburgh Council CCTV camera in St Andrew Square was listed as not working. But there were other obvious locations which seemed to be missing from any evidence David had seen. So in 2014 he made a Freedom of Information request through which he hoped to get a/the full list of locations from which police had gathered CCTV during the enquiry. The police refused the application so David appealed to the Scottish Information Commissioner. It was the method which the Commissioner used (or rather didn't use) in her decision to uphold Police Scotland's refusal which was the basis for the Court of Session appeal. Some information was released in 2015 under the Data Protection Act which was said to be the full list of locations. It is a list which appears to have some 20 locations which did not appear in the 2011 police CCTV report to the trial. Even so there is evidence to suggest that this may not be a complete list.

Other than the disputed grainy images alleged to be Suzanne, (the timing s of which are questionable in a way that was not realised at the time of the trial) there is no hard evidence to show that Ms. Pilley entered Thistle Street.

If (and it is demonstrably a bigger "if" than the court could have been aware of at the 2012 trial) she did enter Thistle Street then it is possible she left it in a small blue car which is caught on CCTV doing an illegal right turn out of Thistle Street at speed into St Andrews Square at 08.55 hours on 4th May 2010. The car had apparently been parked in a CCTV blind spot in Thistle Street roughly opposite entrance to the office David and Suzanne worked in. An appeal made by the police in January 2011 to establish the driver/owner/route of this car was unresolved at the time of David's 2012 trial and appears to remain unresolved. If she did not turn in to Thistle Street there is reason (backed up by used and unused evidence) to believe that Ms. Pilley could have turned off across St Andrew Square, towards the bus station and the St James Centre. On both the issues referenced in this paragraph CCTV evidence, which could have checked out such lines of enquiry from obviously relevant locations, does not seem to have been gathered – or has not been disclosed.

This is the back ground to why David has persisted so strenuously with his efforts to probe the CCTV evidence. He believed that the police must have seized footage from more locations in and around the St Andrew Square area during the missing person stage of the enquiry into the disappearance of Suzanne Pilley than they have so far revealed to him – and as any serious missing person enquiry should have done.

That is why he persisted with the appeal in the face of significant obstacles and no professional legal representation. The evidence, which he believes in good faith, must exist, is potentially pivotal to clearing his name.

On at least 4 occasions David was told that he had been given a full list of CCTV locations, or that specific footage did not have anything relevant on it – information which has later turned out to be untrue. So it is entirely logical to think that if he got the chance to have a further list provided it would have more on it.

The 17th February Court of Session Appeal

The above context sets out why David chose to represent himself, rather than withdraw the action following a last minute refusal by Legal Aid to continue funding professional representation. He had access to the papers he needed to do this for five days before the hearing. The judges and the QC's representing the other side had them for ten days. He was challenging a narrow point of law in a decision of the Scottish Information Commissioner to uphold a refusal by Police Scotland of an application he made under FOISA for a list of CCTV locations from which the police gathered evidence in the enquiry into the disappearance of Suzanne Pilley.

He hoped that this appeal against the Commissioner on the point of law in the Court of Session would allow him a further attempt to have the disclosure of a full list of locations looked into. He has been told on several occasions that he has had complete disclosure – only to find this not to be true. So it seemed probable to him that a further request could bring forward yet more information about the locations from which CCTV had been gathered.

He knew you could not get personal data under FOISA. It did not seem to him that a list of locations could be considered his personal data. A list of locations is blind to who or what is on the footage. So how could asking for a full/the list of locations (not the footage) be classed as personal data requiring the protection of the data protection law? But apparently the law and some legal precedents have defined what personal data is in a different way. This was one aspect that affected the outcome of his appeal.

The key point at issue in the 17th February appeal was that David was saying the Information Commissioner should have done more to know what the nature of the data he had requested under FOISA from the Police was. His expectation of what the Commissioner should do appeared to be in line with the OSIC procedures ie she should have obtained a copy of the required information to make an objective independent assessment as to the nature of what was being asked for. She did not do so – so how could she know whether Police Scotland was right in saying it was personal data? That was the nub of the appeal. But apparently she does not need to do this. According to the appeal decision she seems to be entitled to take the word of the public authority (in this case the police) that what they are withholding is "personal" which entitles is what entitles them not to disclose under freedom of information law.

In essence he was simply asking for a/the complete list of locations from where the police had taken footage during the enquiry. Nobody, including himself, could be identified from any such list. He would have been quite content with that because just knowing about where CCTV had been gathered from was all that he needed to advance his argument about his innocence.

But his appeal against the decision of the Scottish Information Commissioner was turned down.

So what now? Where does that leave his research into what CCTV footage was seized during the investigations which led to his conviction?

David has been told through the 2015 DPA disclosure, and in other ways, that there is no other footage to disclose. That therefore remains the current Crown office and Police Scotland position.

It seems to confirm that the police did not collect evidence of clear importance to showing what other circumstances might account for Suzanne Pilley's disappearance.

Now David has well evidenced reason to show that the images said to be her in Thistle Street are unlikely to be her, the sensible next step is to look into what else could have happened. But the police appear not to have collected the evidence which is needed for this.

The current Crown and police position (clarified as a result of the Court of Session decision) puts David in a stronger position to show the case against him was conducted in a significantly unfair way.

So although he may have lost the 17th February appeal , the clarification he has won through his Court of Session action, about the Crown and police position on what CCTV has been disclosed, will he hopes help him take forward the fight to clear his name.

21 February 2016

---